Department of Philosophy
---
In the beginning, human beings are curious about knowledge which lead to developed Philosophy. Philosophy means, "Love of Wisdom." It attempts to answer the most fundamental questions about life, the world and our place in it, through rigorous and informed inquiry and reasoning including the structure of reality, the nature of knowledge, truth, rationality, value and moral obligation, and the existence of God.

The study of philosophy helps students improve an individual's ability to think, speak and write clearly, logically and realistically. These broad skills, along with capacity for independent thought, are highly transferable, powerful aids to success in any profession. While the study of these problems is interesting in its own right, it also enhances the prospects of students wishing to pursue further studies in journalism, public policy, law, business, education or medicine, among other disciplines.

The department of Philosophy provides a comprehensive academic atmosphere for the students to express their views, pursuing study in a wide range of philosophical subjects and methods—systematic, analytic, and historical. The department of philosophy has an excellent strength of teaching specialized in the various field of philosophical research and methods. The department trying to make our students competent to serve our motherland sincerely and selflessly.
---
Teachers List
---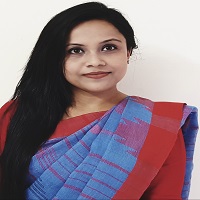 Mst. Ruckshana Akter
Head of The Department
Lecturer (Philosophy)
BCS (General Education)
35th BCS
District: Gaibandha
Mobile: 01724624905
email: 35ruckshana@gmail.com
---
Md. Habib Khan
Lecturer (Philosophy)
BCS (General Education)
35th BCS
District: Manikgonj
Mobile: 01711510489
email:
---
Photo Gallery