Department of Chemistry
---
Chemistry is the scientific discipline involved with elements and compounds composed of atoms, molecules and ions: their composition, structure, properties, behavior and the changes they undergo during a reaction with other substances. In the scope of its subject, chemistry occupies an intermediate position between physics and biology. It is sometimes called the central science because it provides a foundation for understanding both basic and applied scientific disciplines at a fundamental level
Career Opportunity:
Those who study chemistry go on to do many exciting things in a whole range of industries. Chemistry graduates have much scope to use their knowledge in a range of research sectors, including roles within chemical engineering, chemical and related industries, healthcare pharmaceutical and more.
Chemical engineers work across a number of sectors, including oil and gas, energy, water treatment, plastics, toiletries, pharmaceuticals and food and drink.
Healthcare careers for chemists are largely based in laboratories, although increasingly there is opportunity to work at the point of care, helping with patient investigation. If you pursue healthcare careers in chemistry, you'll likely be working as part of a team comprised of fellow chemists, biochemists, biologists, clinicians and pathologists.
The pharmaceutical sector is huge in its own right, offering a correspondingly large employment market. As demand for specialty and new drugs grows, pharmaceutical chemists are relied upon to design, develop, analyze, evaluate and regulate new and existing pharmaceuticals
Chemistry Department at Palashbari Govt. College:
Palashbari Government College, Gaibandha was founded in 1964(Nationalization 1988). it's teaching of Chemistry also started in 1964. The Department has been teaching HSC and Degree Pass Course level students. Honour's and Masters Course not open to yet.
---
Teachers List
---
Tangina Zerin
Head of The Department
Assistant Professor (Chemistry)
BCS (General Education)
27th BCS
District: Tangail
Mobile: 01819615519
email: zerinmun@gmail.com
---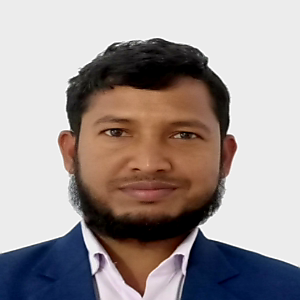 MD. NAZMUL HAQUE
Lecturer,Chemistry
BSC (HON'S), MSC
DEPT. OF APPLIED CHEMISTRY AND CHEMICAL ENGINEERING
UNIVERSITY OF DHAKA
BCS (GENERAL EDUCATION)
BCS BATCH-40TH
CADRE ID-22140141003
LECTURER
DEPT. OF CHEMISTRY
PALASHBARI GOVT. COLLEGE, GAIBANDHA.
BLOOD GROUP: B(+ve)
PHONE NO: 01747763259
E.-MAIL:nazmul.du29@gmail.com
PERMANENT ADDRESS :VILL-PARAN, POST: JINIA, UPAZILLA: SUNDORGANJ,
DISTRICT: GAIBANDHA




---
Photo Gallery